Check here often for PPI News and Events. We'll have the latest and greatest from PPI posted right here!
---
---
<Back to News>


12/20/03
THE 2003 GALLERY IS NOW OPEN
The new PPI Gallery is an expanding library with a complete history of all of PPI's promotional materials, including all magazine advertisements, promotional/mailing postcards and flyers. Many Gallery images will include special sections detailing design concepts, behind the scene photos and alternative versions. The Gallery is categorized by year and will open as each year is ready. PPI is pleased to announce that the 2003 Gallery is now open!
---
12/16/03
PPI GETS A NEW LOOK


The Premiere Products' Hair Care line of products has a new look. The hair care line now features a sleek and clean text design with a new natural bottle. The color of the product inside the bottle adds a little extra color that compliments the silver text. The new look took nearly 6 months to fully transforms the entire line of over 15 hair care products.
---
10/14/03
PPI PLAYER UPDATE
Joe Blasco Makeup Academy students Lisa Machii and Reiko Tanaka demonstrate their talents at the 2003 International Makeup Artist Tradeshow by hand painting tattoos at the PPI booth using only the Skin Illustrator color palettes.
<Click the photos for more>
Click for more info on <Joe Blasco Makeup Academy>
---
09/26/03
CONGRATULATIONS TO THE PPI PLAYER EMMY WINNERS
Academy & multi-award winning makeup artists Kevin Haney and Matthew Mungle each received another Emmy at the 56th Annual Primetime Creative Arts Awards on Saturday, September 13th, 2003. Kevin received his for the category of, Outstanding Prosthetic Makeup For A Series - "Prime Time Glick."
Matthew received his Emmy for Outstanding Prosthetic Makeup For A Mini Series, Movie, or Special - "Door to Door." A job well done guys, we're proud to have you on the PPI team!
---
09/25/03
SKIN ILLUSTRATOR'S NEW CUSTOM PALETTES

Two new custom palettes have been added to the Skin Illustrator product line. The Riddick Palette was created for Ve Neill for the upcoming, "Chronicles of Riddick" staring Vin Desil. The Zombie Palette was created for David Leroy Anderson for the upcoming remake of, "Dawn of the Dead". <more>

---
09/20/03
PPI PLAYER UPDATE
Veteran makeup artist Peter Montagna adds his personal comments to his "Buffy" demo from the 2003 International Makeup Artist Tradeshow. <more>
---
09/16/03
PPI PLAYER UPDATE

Morten Jacobsen from Denmark is the latest makeup artist to join the PPI Players Page! Click on the link to see his work.
---
09/10/03
TAPES AND CLIPS NOW AVAILABLE ONLINE
| | | | | |
| --- | --- | --- | --- | --- |
| Contour | Strips | 108" Rolls | 12 YD Rolls | 36 YD Rolls |
PPI's complete line of tape strips, contours and rolls are now available online through our secure shopping cart. Just find the style and make you want and click the
button to purchase. Get your tape now!
---
09/01/03
LAVENDER LOTION IS NOW AVAILABLE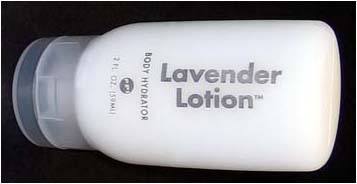 PPI's newest product, LAVENDER LOTION is now available online and in selected beauty supply stores. This unique body hydrator is an advanced natural body treatment that combines beneficial emollients and extracts with the healing properties of Lavender Oil to create a rich soothing lotion that moisturizes and revitalizes your skin. Click for more info!
---
08/08/03

The PPI Players page has a new Easy View Update page that directs frequent visitors to the latest updates. A quick click on the Update Link lets you see what's new without having to scroll through the entire site!
Check it out - PPI Player Updates!
.
---
08/07/03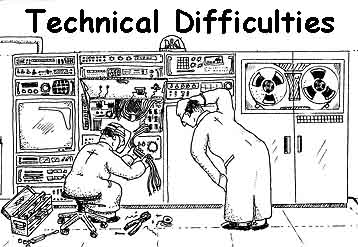 Due to major technical difficulties, PPI's web posting and email capabilities were down for more than 2 weeks. We apologize for the hundreds of unanswered emails during that time - we will answer them all as soon as possible. The PPI Players Page will be updated as soon as possible.
.
---
06/06/03 PPI at the International Makeup Artist Tradeshow in Pasadena


For the seventh year in a row PPI will be exhibiting at the IMATS in Pasadena, CA. PPI will be featuring complete, start to finish makeup demonstrations from some of the industry's top professionals including Kevin Haney, Todd McIntosh, Douglas Noe, Peter Montagna, Mike Smithson & Louie Zakarian (artists demos subject to change depending on schedule). PPI will also be debuting several new products including Beta Bond Plus, Skin Illustrator Complexion Palette, M-Solv, Lavender Lotion, PPI Brush Cleaner and more! As usual, PPI will be offering great show discounts on the entire product line!
click for more tradeshow info
See you at the Show!!!
---
04/25/03
Beta Bond Plus is now available to the public. Click for more info and scroll down to Beta Bond Plus.



Beta Bond Plus
---
04/21/03
THE PPI PLAYERS PAGE IS HERE!




The PPI Players section is a new makeup photo resource, library and archive currently
featuring hundreds of detailed photos of makeup application from many of the world's top makeup artists! This section will be constantly growing to nearly one thousand photos so check back often. PPI PLAYERS PAGE!
---
03/15/03
The PPI shopping cart is now available for the entire PPI product line. Click on the
button to buy your favorite products online. Click to buy online!
---
03/10/03
Beta Bond Plus will soon be available to the public. Click for more info and scroll down to Beta Bond Plus.



Beta Bond Plus
---
03/01/03
The Skin Illustrator Complexion Palette liquids are now available. Click on the individual palettes pages in the Products section to order.
---
01/25/03
The Skin Illustrator Complexion Palette is now available! Click for details.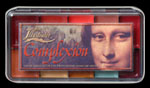 Complexion Palette
---